In this year our open IEC 61850 training session was again organized in LINTE2 Laboratory of Gdansk University of Technology, gathering 14 participants from 8 companies and institutions. In co-operation with the staff of our host, Faculty of Electrical and Control Engineering, we managed to assure the mandatory safety conditions while still being able to run hands-on exercises and presentation of LINTE2 Laboratory facilities based on the IEC 61850 communication. Unfortunately, the safety regulations forced us to limit the number of seats in the training room, despite of the market interest.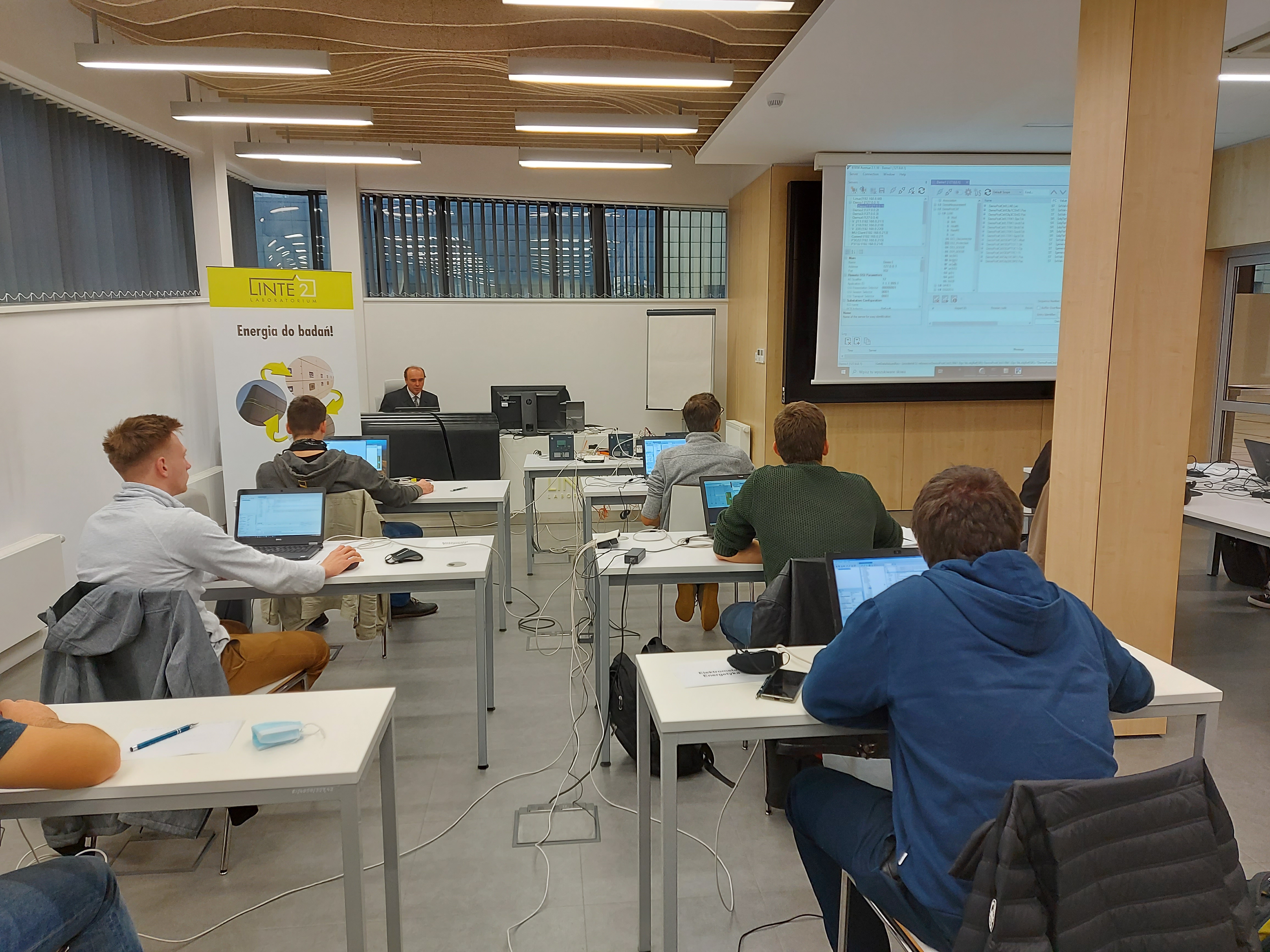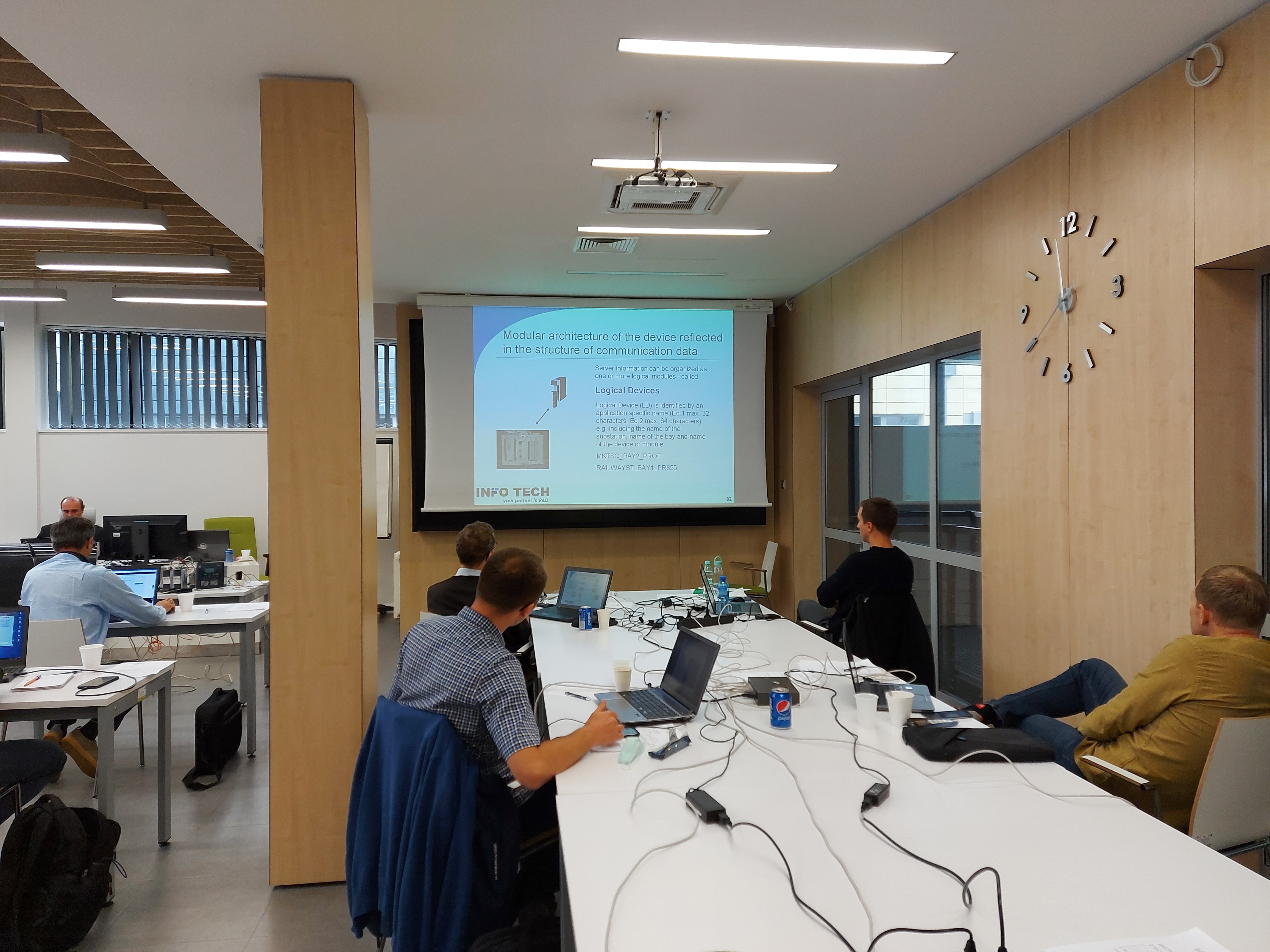 Our IEC 61850 training course collected the following ratings in the evaluation scale from 0 (lowest) to 5 (highest):
Training material rated 4.6
Competence of instructors rated 4.8
Significance to participant's work rated 3.8
Novelty of acquired information rated 4.0
General evaluation of the training rated 4.0
The following topics have been especially appreciated by the participants:
essential add-ons and changes brought by Edition 2.1 of the standard with their demonstration already implemented in the INFO TECH toolsets,
cybersecurity issues in accordance with the IEC 62351,
processing of SCL files during the system engineering and the capability of system simulation based on SCL files,
hands-on exercises with frame analysis for communication troubleshooting (using a new extended version of WireShark application was developed and provided by INFO TECH to enable complete MMS and GOOSE message interpretation in accordance with the IEC 61850 semantics).